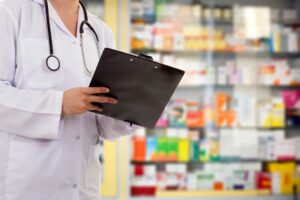 Whether you are coming from out of town, passing through or staying in Valleyview, you'll pass by Pharmasave. Perfectly located right off the highway it's great for anyone leaving town to go home after work or anyone looking to get some shopping done before a Blizzard from DQ.
Jessica, the co-owner and pharmacist, is always ready to help out anyone who may need it! Although Jessica and Vick started Pharmasave out as a regular pharmacy, they were able to see deeper into what their patients needed and have aimed to bring those needs to town.
There are a lot of seniors and others with mobility issues in Valleyview and up until March 2019, they had to drive to get the items needed to make their lives easier. Not anymore! Their Home Health Care section has many products that will allow people to live more independently and longer in their home, with safety and dignity a top priority.
At Pharmasave, we care about community -Jessica Hadfield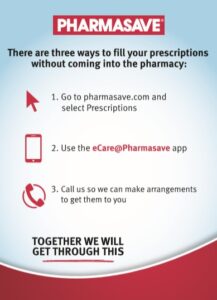 During the pandemic they have also kept their doors open, providing their services in the best ways possible. They have worked hard to maintain stock of supplies that have run low in our supermarkets (such as sanitizer and masks) and put into practice the best health standards to keep their customers safe.
If you are in need of prescriptions or other services you can stay safe and still get the items you need by using their app, phoning the store or ordering online. Then when you're all set everything can be picked up curb-side or delivered to your home.