My name is Donna Chatwin, I am currently a long time resident of Valleyview Alberta.
In 1969 my family and I moved to Valleyview. This is the town I grew up in and raised children of my own. I'm proud to call Valleyview our hometown!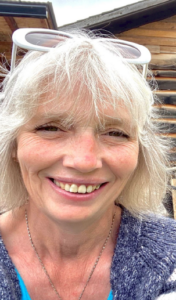 What do you consider makes you qualified to be mayor?
I pride myself on being an open minded, honest and a hard working woman, with the ability to follow through on my obligations and commitments. I guarantee to give this town, and all fellow community members my best efforts everyday as mayor elect.
What do you see as priorities for the next four years? Please list three.
My top 3 priorities for the next 4 years:
1. I want the community to have full transparency of all activities and upcoming projects the town is supporting or involved when it comes to how and where tax dollars are being spent. Because as a resident of Valleyview my understanding is that this is a common concern growing each year.
2. To seek and put forth ways of helping this community grow and flourish. With encouragement for families to put down roots within our community as so many of us have been blessed with. Together we can all call this our Home!
3. It is my priority to increase tools and resources for the community, so we are able to encourage growth. Our community members need more support in all industries.
How will you work with the other members of council to achieve community goals?
It is my goal for the community members to have a voice, united we will be able to make the best decisions for Valleyview.
How will you work with others who have drastically different views?
I will work alongside all of our counselors, with an open mind and kindness in hopes of reaching the best decisions.
Have you volunteered in our community? If so, when and in what capacity?
Have you served in a leadership role in the community (i.e as a member of a board, committee, coach, etc.)
The goal I would like to focus on first is: Goal One of Valleyview Economic Development Strategy.
How will you work to improve the business environment in town?
Together with counsel it is my hope we can come together in achieving strategic, fresh ideas. Taking all necessary steps to bring them into our Horizon.
The Chamber of Commerce has been working to promote a more vibrant and attractive downtown and highway service corridor. Considering the Downtown and Highway Commercial Guidelines, how would you set about doing this?
By working together with ideas from the residence of Valleyview and the chamber of commerce.
My concrete steps moving forward will be to listen to the concerns, both positive and negative feedback will be encouraged and most certainly welcome. Together we can move in a positive direction.
Valleyview has experienced decades of near-zero population growth. Do you have any insight or ideas on how to remedy this?
By welcoming change, new ideas, community input and making all necessary steps to make our town a place where all who live here can thrive.
How will you make our community more resilient for the future?
By accepting change, talking to the people from our community and implementing new strategies to empower and strengthen community members of all ages.
With regards to truth and reconciliation, how will you move forward?
Truth and Reconciliation deserves to be recognized. Recognition is the first, most important step. Showing all our Indigenous people and families that we see their pain, and to hear their stories. The day must not be overlooked. As your mayor I will take all steps possible to acknowledge Sept 30th as a day of Truth and Reconciliation in Valleyview Alberta.
It's time for change! Vote for me, Donna Chatwin! A team player on YOUR SIDE! Let's make Valleyview Great Again!