In recent memory there hasn't been a year that needs Holiday cheer more than this one and in recognition of that we have made holiday planning a big part of our regular meetings. This year will pose some challenges but thanks to help from the town and discussions with the jolly man in red himself we are excited to announce that the Santa Claus Parade will return to Valleyview on November 27th! Santa has ensured us that he will be able to take some time off between making his lists and checking them twice to return to Vallevyiew for one of his favorite parades!
Parade and Event Changes
This year while the parade will go on mostly as usual we do encourage people to watch from the warmth of their cars anywhere along the parade route. The floats will be making their regular stops at the hospital and the Red Willow Lodge to spread the Christmas spirit but Christmas spirit only. Santa and his helpers will be waving from atop their floats and remain safe distance. Also candy will not be handed out this year just to be extra cautious.
We're also excited about the new format for the Festival of Trees and the Town's Tree Lighting event too!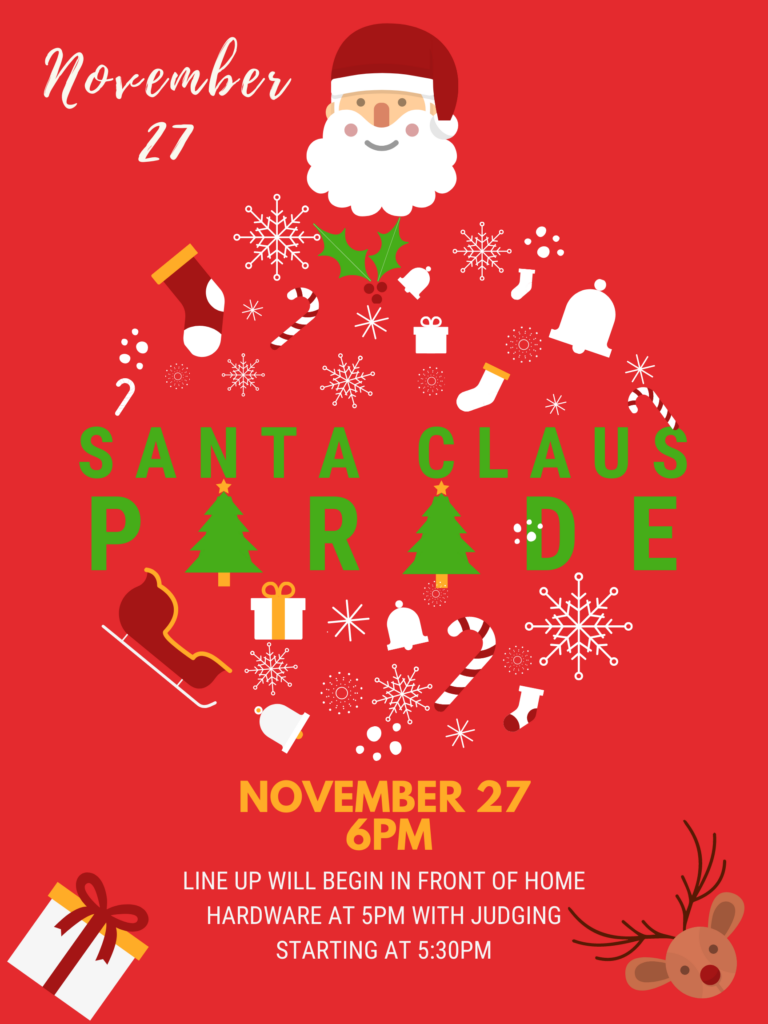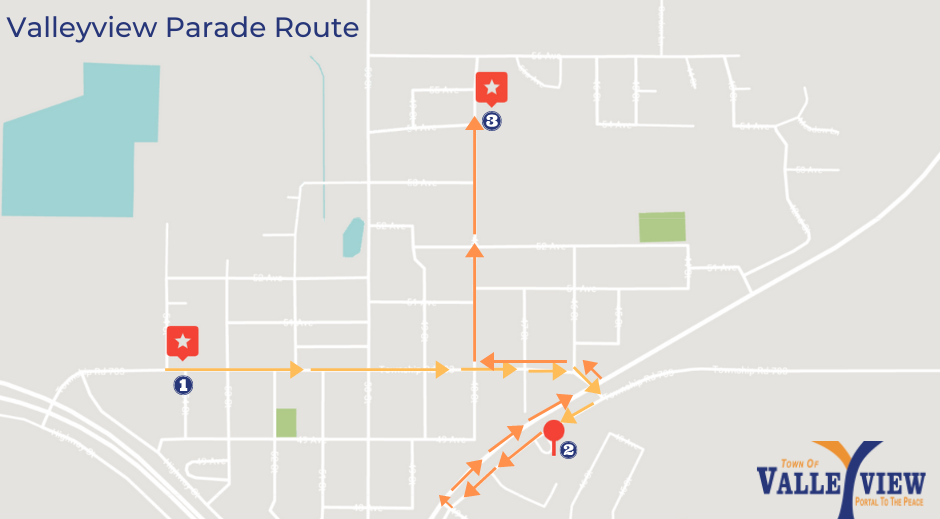 Christmas Guaranteed By North Pole Chief Health Elf
Santa also wanted to let everyone in town know that even if the public health officials take steps that will mean an unexpected cancellation of the parade he will still make his regular rounds on Christmas Eve. He has sent the North Pole's best medical elves to all of the world's public health authorities (including Alberta's) and assures us that his deliveries via chimney will occur as usual and that none of the authorities have mentioned any concern about physical distancing along his route. "They said that reindeer are no problem and Santa won't be seeing anyone else because he makes sure to place his presents under the tree when everyone is sleeping." Says Doctor Marvin Sprinklecookie, Chief Medical Elf for the North Pole. He went on to remind us that the North Pole has an impeccable record. "Not once, not never have we ever missed a Christmas. We can't wait to deliver all these presents we've been working on."
"Not once, not never have we ever missed a Christmas." - Dr. Sprinklecookie Chief Medical Elf
Santa Claus also left us with a message. "Ho! Ho! Ho!" he said in true jolly fashion and added "Merry Christmas!". We couldn't have said it better ourselves.